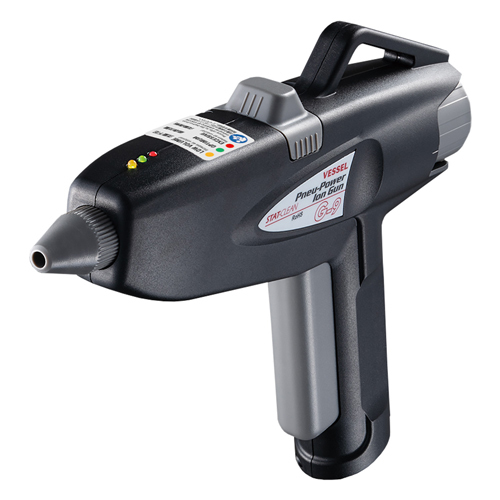 Price And Quantity
1 Piece

51000.00 - 56000.00 INR/Piece

58000.00 INR/Piece
Product Description
An ionizing air gun G9 is a handheld device that is used to neutralize static charges on surfaces by emitting streams of ionized air. The ionized air removes static charges on surfaces, which can attract and hold dust particles or other contaminants that can affect product quality or performance.
The G9 ionizing air gun is designed to be used in a variety of industrial settings, such as electronics manufacturing, automotive, and aerospace industries. It is commonly used to remove static charges from electronic components, plastics, and other materials.
The ionizing air gun G9 works by using a high voltage power supply to produce ions, which are then combined with compressed air to create a stream of ionized air. When directed at a surface, the ionized air neutralizes any static charges present, allowing dust particles or other contaminants to be removed more easily.
The G9 ionizing air gun is typically designed with a range of features to ensure safe and effective operation, including adjustable air flow and ionization levels, as well as various safety features such as auto shutoff and built-in grounding.
Overall, the ionizing air gun G9 is a valuable tool in a wide range of industrial settings, helping to improve product quality and performance by removing static charges from surfaces. By providing a safe, efficient, and effective means of neutralizing static charges, it can help increase efficiency and productivity in a variety of manufacturing and production applications.
Enter Buying Requirement Details